The hotel view is the main background of the client. Once Habbo loads, this is the first screen players come across when entering Habbo. The hotel view is also shown when people leave the room they were in. Before Habbo Beta was released, all hotels had a different hotel view (see Gallery). Today, all hotels have the same hotel views. Hotel views sometimes change during promotions and seasonal events.
Gallery
The hotel views are arranged according to their release date.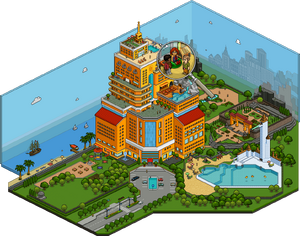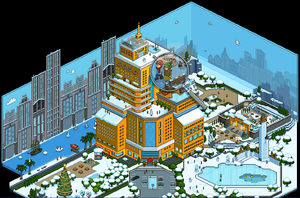 Other views
Habbo Finland (August 2000)
Habbo UK (January 2001)
Community content is available under
CC-BY-SA
unless otherwise noted.