One of the notable features in Habbo is the ability to choose from many options of clothing, hairstyles, accessories, and colours to create a unique avatar. Throughout its history, there were very limited clothing styles and colours to choose from, but many updates saw the addition of more items. Purchasing HC allows players to choose additional styles and colours.
To change their Habbo's looks, players log into the client and enter a room, since changing clothes cannot be done on hotel view (although past versions allowed players to both change clothes on hotel view and on the website). Players either click the "Me" icon (the very last one) on the Taskbar or click on their own Habbo to bring up an array of options. Clicking "Change Looks" brings up a window in which they could customise their Habbo.
Below is a full list of Clothing options and looks. Under each clothing category is one of the following gender related categories: Girl, Boy, Unisex. Any Clothing under the Girl category is just for girls. Any Clothing under the Boy category is just for Boys. Any Clothing under the Unisex category is for both genders to wear. Please refer to the Table Of Contents for quick access to a specific section of Clothing you want to see.
Body Settings
Girl Faces
Boy Faces
Skin Colours
Hair
Girls Hair
Boys Hair
Unisex Hair
Hair Colours
Hats
Unisex Hats


Girl Hats

Hat Colours
Head Accessories
Unisex Head Accessories

Head Accessory Colours
Glasses
Unisex Glasses

Glasses Colours
Face Accessories
Unisex Face Accessories

Face Accessories Colours
Shirts
Boys Shirts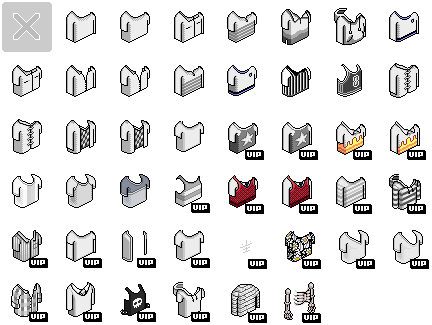 Girls Shirts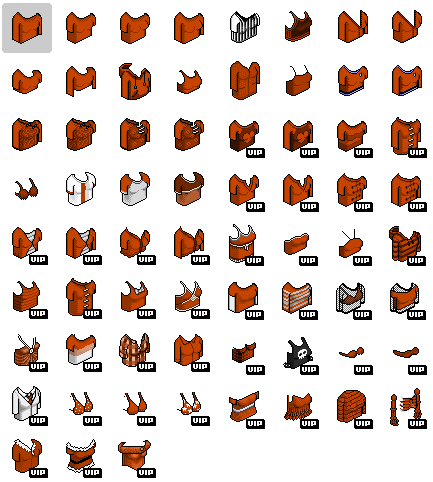 Shirt Colours
Shirt Add-ons
Unisex Shirt Add-ons
Boys Shirt Add-ons

Girls Shirt Add-ons

Shirt Add-on Colours
Jackets
Unisex Jackets
Boys Jackets

Girl Jackets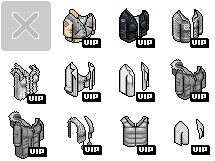 Jacket Colours
Neckware
Unisex Neckware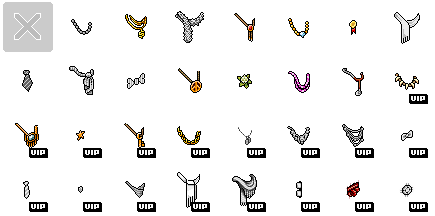 Neckwear Colours
Shoes
Unisex Shoes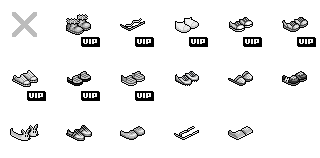 Girls Shoes

Shoe Colours
Belts
Unisex Belts

Girls Belts

Belt Colours
Trivia
The "Suit" used to be considered a "Shirt" until the "Jackets" section was created in an update.
In the past, clothes could be changed on the Habbo website, without having to enter the hotel. Similar to this, changing clothes would be accessed in the 'Me' section of the Taskbar.
In the Clothing changer, it shows that men can have their shirts off but women can't. This is why for the shirt changer for women, there is no X button shown.
Some colors were available for HC members, when it was available in Habbo, identified by an "HC" icon over a special color. When VIP was introduced, VIP members could use HC colors along with new VIP colors.
New Santa-themed clothes were added for the 2012/2013 Holidays.
Community content is available under
CC-BY-SA
unless otherwise noted.