Habbo Sweden is the Swedish branch of Habbo Hotel. It was opened in 16'th of December 2003, BETA-testers were allowed to register 9'th of December. The Swedish hotel was closed in 29'th of April 2015 together with the Nordic and the Danish hotels.  
Trivia
The only site (together with Brazilian hotel) to get an orange-boxy layout to its homesite in 2006.
The Hotel office was decided to move from Stockholm to Copenhagen in 2007, all staffs in the former Swedish office was fired and new Swedish staffs in Copenhagen was hired.
First hotel to get the new layout on the webside, as of April 2012.

The hotel view is based on the nature which can be found in Sweden, the hotelview is a bit similar to 

Habbo Canada

 with the forest.

Habbo Staff BozzaNova was a very lousy staff at .SE, she publiced rare furnitures in her own rooms which made Habbos at Swedish hotel and the forum protest against her. When she saw a thread on a Swedish Habboforum-fansite, she decided to close all of her rooms. It was also revealed that over her time as a staff, she gave out rares to habbos she favorised.

BozzaNova (former hotelmanager in Sweden) released the lovely white Bunny for -1 credits 1 February 2008. Of course, sometimes a bug occors resulting in somebody having -1 credits. But this time the price was -1 credit. This meant when you bought it, you were given a free credit plus the bunny. Imaginable, this was repeated by Habbo's lots of times. It's quite an impressive mistake considering the short amount of time she was hotelmanager. People were allowed to keep what they gained. BozzaNova was fired as staff four days later.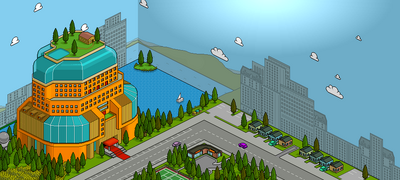 References
Community content is available under
CC-BY-SA
unless otherwise noted.