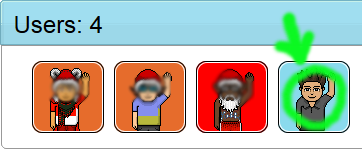 On the main page, we have an amazing new tool (Thank you, Kris) that displays your user's avatar. However, We need to know your Habbo username to get you a proper picture!
Post in this thread below for one of the admins to get your avatar image set up.
OR:
Simply create your own by going to Template:Habbo/YOURWIKIAUSERNAME and create the page only with Your Habbo Username. For example: Cblair91's template will say only "Coolchris322" because that is his Habbo name.
Otherwise, post your Habbo name below and we will add it for you!!! ;)
(edited by Dǐll Kevlar)